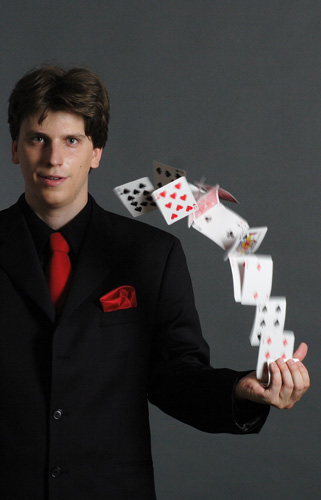 Bio
Botond is a professional magician performing at corporate events, hotels, restaurants and exclusive private parties for eight years.

He has won the Hungarian National Magic Contest, and also has appeared on the main television channels in Hungary.

He has worked with the Smiling Hospital Foundation: he entertained the kids in Children's Hospitals on a weekly basis. He has edited a book about the history of magic and a magasine for magicians for two years. There are also DVD's available from him at the Figaro Magic Shop.

On top of his achievements in his own country, he has appeared at Europe's most Prestigious Close-up Magic Convention in London, the Slovenian National Theatre, and the International Magic Festival in Prague. He has also performed in Norway for 3 months at restaurants and at the events of the Norwegian Ski Assosiation.

His eye-popping miracles will surely astonish and amaze you!